If you are a current member, log in using the form below. If you are not a member, see what all the excitement is about.
Forgotten Password?
If you are a current member and have forgotten your password, enter your email address below, and your password will be emailed to you.

If your membership has expired and you wish to renew, visit Membership Renewal Instructions.
The Women Men Adore Club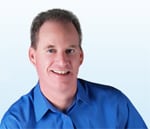 Because You Were Meant To Be Adored!
Join now
for instant access to:
Dozens of videos and downloadable outlines from a licensed expert Bob Grant on relationship advice for women about what men find irresistible.


Downloadable Outlines and Special Reports


Active discussion forum with other like minded women who help in your success. A safe place to ask questions and share experiences.


Weekly Insights featuring such topics as:
Beware of the Man

Why Does He...

Ask Bob

3 Words To Make Him Open Up To You
And much more!

Join today and get all this and more.